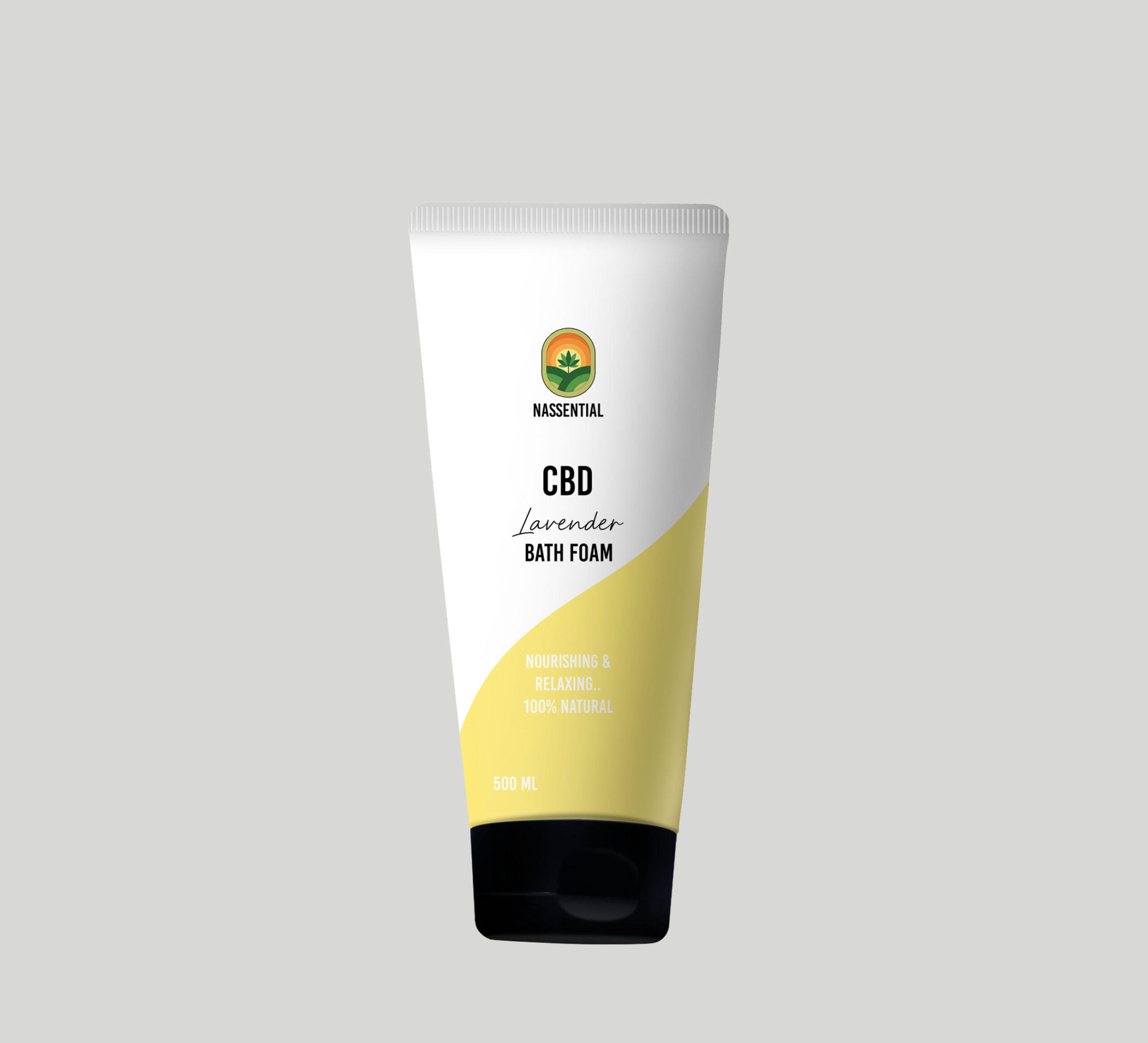 CBD Lavender Bath Foam
£19.99
SUITABLE FOR INFLAMATORY SKIN CONDITIONS
A crystal clear and effective foam bath gel developed to solubilise and disperse fragrances, essential oils and colourings with a big Spa bang for bath time.
The primary surfactant is laureth sulfate, the grade used is highly refined and has a low skin irritating potential, this potential is reduced further with the combined use of the foam enhancer and strengthener and the amphoteric betaine. A small amount of sodium chloride is used to adjust the viscosity of this product while the citric acid is used to adjust the pH.
Nassential CBD Bath Foam is an effective foaming bath base capable of holding a high concentration of essential oils and colourings for high class spa Foam bath which disperse essential oils and is highly effective in allowing them to be absorbed into the skin for a bathing experience which maximise the effects of essential oils
Sensual Bubble Bath
Blend 1% Ylang Ylang and 0.2% Clary Sage with 0.05% Sandalwood (add a very little lime if desired to to give the blend a clever little twist). The resulting scent is rich and Spa like and the Clary sage helps remove inhibitions, relaxing the mind and muscles to aid a sensual experience
Compare
Description
Skin Suitability
Effective for all skin types, can be tailored with the addition of essential oils.
Application Directions
Apply under running hot water for a foaming bath experience.
Shelf Life
36 Months